We are a credible and trusted level one BEE company that is listed on the JSE with financial and systems support from the full EOH group of companies. We are the industry leaders and trusted advisory partners in Human Capital Management solutions across various industries.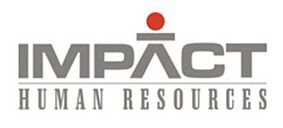 Outsourced solutions
In the current economic climate, companies need innovation to gain competitive advantage, drive best performance and reduce costs. Our Outsourcing Solutions can access these advantages.
Temporary staffing solutions
Our Solutions provide flexible staffing for Contact Centres, Office administration, Telecoms, Banking, Freight, Retail and Warehousing.
Outsourced payroll
Our fully compliant outsourced payroll service provides a cost effective, professional, and efficient payroll infrastructure to your business
Recruitment Process Outsourcing (RPO)
Our RPO Model is designed to give you a Recruitment Solution that's tailor-made to outsource all non-strategic elements of the Recruitment cycle.
Permanent placements
We pride ourselves in our creative approach to sourcing talent and use a proprietary, multi-channel methodology to fast-track the sourcing and screening of viable candidates.
Want your business to achieve success?
Contact us using the form below and a consultant will get back to you shortly.