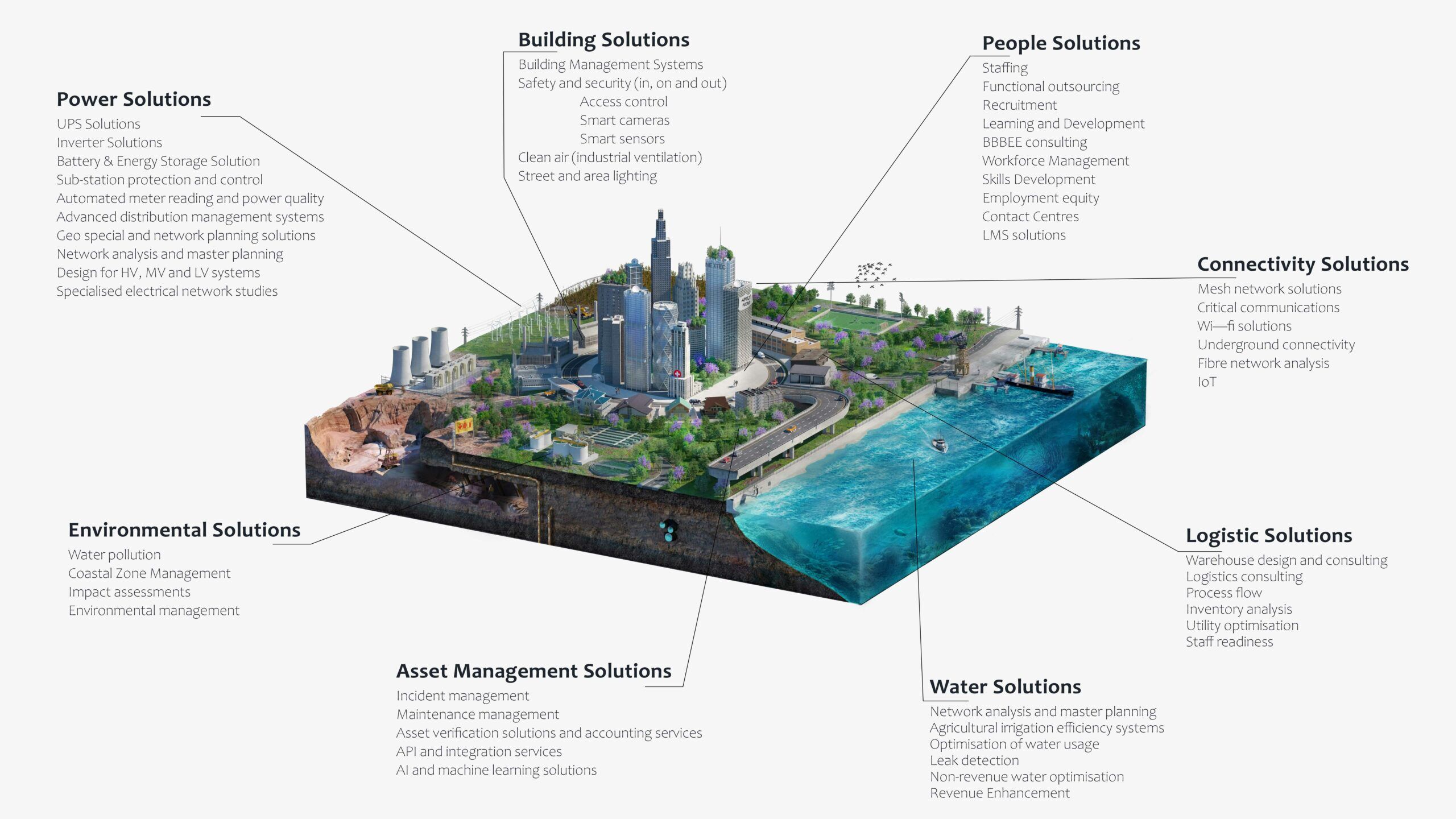 Infrastructure solutions
Technology and expertise at the leading edge of global best practice combine to create intelligent, innovative infrastructure solutions that add sustainable value.
People solutions
End-to-end integrated human-capital solutions for every level of the organisation and every stage of the business cycle.
SCAN RF Projects
SCAN RF Projects is one of the principal providers of wireless turnkey solution services. SCAN RF Projects is ideally positioned to offer clients advanced custom solutions catering to individual needs.
At NEXTOPIA we aim to create a world that we are proud to be a part of and where we can make sustainable differences for all.
We achieve this by creating authentic relationships with our clients to find realistic and meaningful ways to solve the constant changes and shifts they experience throughout their business journeys and as part of our own commitments towards nation building.
Below are two case studies showcasing our solutions in the mining and water sectors.
You imagine.
We solve.