SCAN RF Projects is one of the principal providers of wireless turnkey solution services. SCAN RF Projects is ideally positioned to offer clients advanced custom solutions catering to individual needs.

RF Interference planning and mitigation
To provide a reliable radio network, frequency interference must be reduced as far as possible.
We use advanced planning tools to predict interference and take steps to decrease interference by increasing discrimination between radio frequency signals.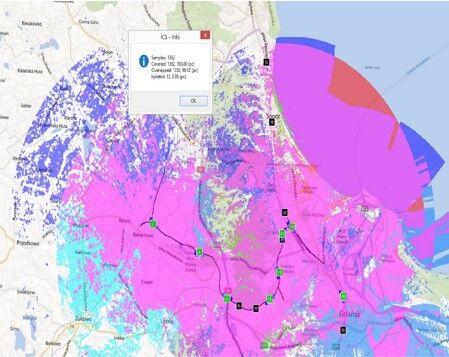 Our services portfolio ranges from wireless network planning, design and implementation, professional SLA services actively managed by our Service Operations Centre (SOC) to physical infrastructure deployment (Towers, Masts, Mid-Hinge & Site Construction).
Skilled Excellence
We commit to provide quality products and skilled services to our customers. All our technicians are trained specific to our scope to ensure we meet our customer's needs. Our business provide commercial electronic communications network services as stated in the ICASA ACT with our IECNS and ECNS class licenses.
Digital mobile radio (DMR) and Tetra two-way radio
This domain offers mission critical Push To Talk communications, assisting our customers to connect more people effortlessly and efficiently.
Wireless broadband
Quality on static sites is an important component which requires point-to-point and point-to-multi point solutions, offering licensed and unlicensed microwave connectivity and kinetic mesh connectivity which offers a bulletproof wireless mesh solution.
Infrastructure services
We offer infrastructure to complement our customers solutions, including towers, mast infrastructures (supply, construction, fencing, curbing, etc.), solar power systems and solutions, mobile trailers/skids and rapid deployment systems.
Open Cast/ Underground communications
Our team specializes in mesh connectivity and LTE, with a solution that enables an efficient network to route data from and to our clients.
Radio Access Networks (RAN)
Through radio connections, we can connect devices to other parts of a core network, providing our customers with proprietary systems, WiFi, Private LTE, Commercial LTE.
Industrial Internet of Things (IIoT)
This refers to the use of the internet of things in industrial sectors, enabling our customers to operate with efficiency and consistency. Our solution includes;
LoRa , LoRaWan and Sigfox
Dedicated IoT developer
Engineer the solution from start
Microwave (BWA)
As part of our point-to-point and point-to-multipoint microwave product portfolio, we offer licensed and unlicensed frequency products.
Bakwena platinum corridor
British Telecoms Western to Eastern limb network
Anglo Coal WAN Network
Kumba Iron Ore WAN microwave network

Mobile mesh connectivity - Mining
Market leader in Africa providing connectivity to mobile plant for production critical systems
Deployed in 22 mines over Africa
Designed from the ground up for connectivity
More than 5000 nodes deployed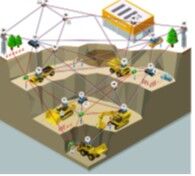 WCP (WAN as a service)
Fixed Wireless Access product (FWA) providing WAN as a Service
Dedicated Back-haul and last mile options – No contention
Flexible solution adapted to customers requirement
High Speed layer 2 networks
Based on Licensed Band Microwave Technology
Provides 10Mbps to 1Gbps* Line Rate options
Bandwidth supplied as Symmetrical CIR
Multiple SLA options
SOC 24/7 with 26 agents
IECNS & ECNS license holder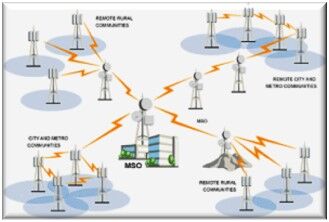 Fixed Infrastructure
Turnkey Infrastructure
Customized equipment Enclosures
Masts and Towers
Backup Power Systems
Solar Systems
Mobile command centres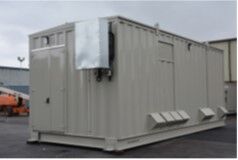 Nomadic repeater infrastructure
Self contained nomadic repeater sites
Fully autonomous operation
Vandal resistant design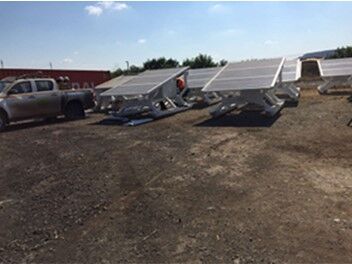 RF Coverage design
We use advanced radio coverage planning tools which can model any highly build-up area to extensive countrywide areas.
The planning engineer can develop rapidly and economically wide networks in indoor, outdoor and mixed environment such as urban and rural.
We use Pathloss and ICS telecom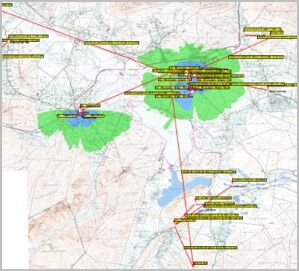 RF Capacity design
Part of any radio design is to select the right data throughput capacity to match the customer requirements.
The planning tool allows you to select the correct antenna sizes and frequency channel to provide the right data throughput with the highest link available – even in rainy seasons.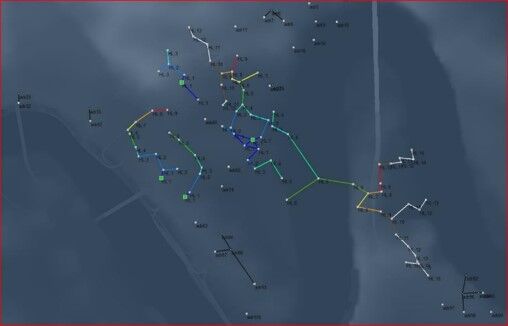 Want your business to achieve success?
Contact us using the form below and a consultant will get back to you shortly.