Breaking barriers against all odds
"NEVER LOOK DOWN ON YOURSELF AND DON'T BE AFRAID OF NEW CHALLENGES EVEN IF YOU HAVE A DISABILITY"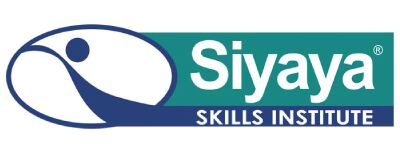 Having lived with a disability Nomfundo did not allow herself to be limited by a physical barrier but instead changed her life by enrolling at Siyaya, and the rest is history...
After completing the classroom training, Nomfundo is currently completing her practical learning at Lear Corporation, stationed on the twisting line working with big and small harnesses.
After months of training and practice, she was recently issued with her license card, meaning she is now a Licensed Twisting Machine Operator at Lear Corporation!
When asked about her experience at Lear, Nomfundo describes it as very fulfilling. In the beginning, she was scared as it was her first time working in a technical environment which is very high pressure.
Instead of giving up or being swallowed into self-esteem issues, she remained focused on her goal.
She describes her Job Coaches Liyema Mana and Ellen as very patient and dedicated because of how they trained and supported her. They did not give up on her despite the fact that she has a disability.
Nomfundo would like to thank the management and staff of Siyaya Skills Institute as well as Lear Corporation.
Nomfundo has completed several businesses focused learnerships with Siyaya, but going forward, she wants to continue working on production lines, something she did not think was possible before.
Want your business to achieve success?
Contact us using the form below and a consultant will get back to you shortly.