ESKOM – Capacitor Bank Protection
Eskom is a National South African electricity public utility, established in 1923.
The utility is the largest producer of electricity in Africa is among the top seven utilities in the world in terms of generation capacity and among the top nine in terms of sales.

The company is divided into Generation, Transmission and Distribution divisions and together Eskom generates approximately 95% of electricity used in South Africa.
Their core values include:
Zero harm
Integrity
Innovation
Caring
Customer satisfaction
Excellence
The challenge:
ESKOM had a requirement to have a National Transmission Contract for capacitor bank protection schemes that will be able to protect, monitor and control their capacitor banks for voltages ranging from 88 kV to 400 kV and for capacitor banks ranging from reactive power of 36MVAr to 150MVAr.
The solution:
iST was tasked for the design, development, manufacture and testing, development of user documentation, training of Eskom personnel, supply, delivery, off-loading and if required, installation and commissioning of Transmission Shunt Capacitor and/or Filter Bank Protection and Control Schemes for a production period of 36 months with the option to extend for up to an additional 24-month period.
This included the following:
Double Star Capacitor and/or Filter Bank (unearthed or capacitive earthed star points)
Single Star Capacitor and/or Filter Bank (earthed)
H-Configuration Capacitor and/or Filter Bank (single star earthed)
C-Type Capacitor and Filter Bank with single or double filter resistors
Model Power System Simulator Testing (RTDS) in Spain to verify the offered products' performance under extreme power system conditions
Complete Scheme Type Testing by a third party – Namely Gerotek
The result:
The GE C70 Capacitor Bank Relay and the GE MIB Restricted Earth fault relay successfully passed rigorous Model Power System Simulator Testing over a two week period in Spain.
This was accepted by ESKOM as suitable to be used on transmission systems.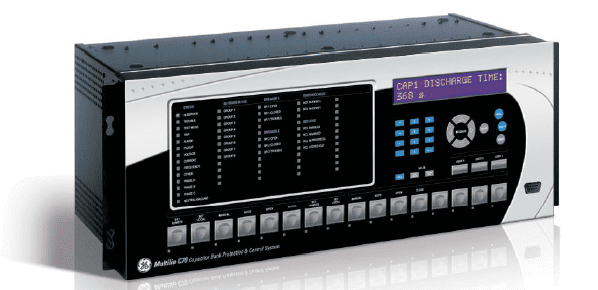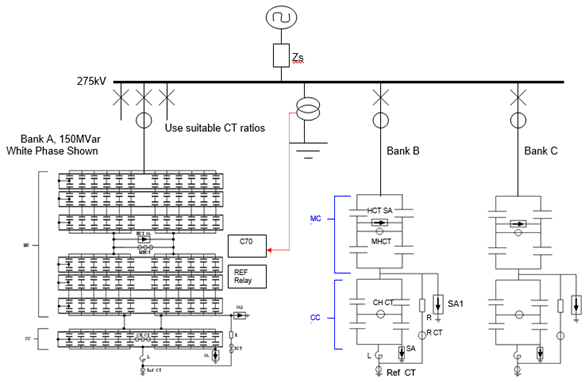 A prototype H-Configuration Capacitor Bank scheme was built and extensive testing performed both by iST and ESKOM as part of the engineering phase.
The complete protection scheme successfully passed third-party type testing by Gerotek Test Facilities in Pretoria.
iST were initially awarded a 4 year supply contract to provide capacitor bank protection schemes in ESKOM transmission in 2009.
iST remain the sole supplier for Transmission Capacitor bank schemes for ESKOM and have successfully supplied various schemes across South Africa for the last 8 years for the various primary plant configurations.
Training courses form an important part of the contract with ESKOM to train their Engineers and technicians enabling them to successfully implement and commission the schemes on their network. This training covers both the theoretical and practical side of capacitor bank protection.
Want your business to achieve success?
Contact us using the form below and a consultant will get back to you shortly.